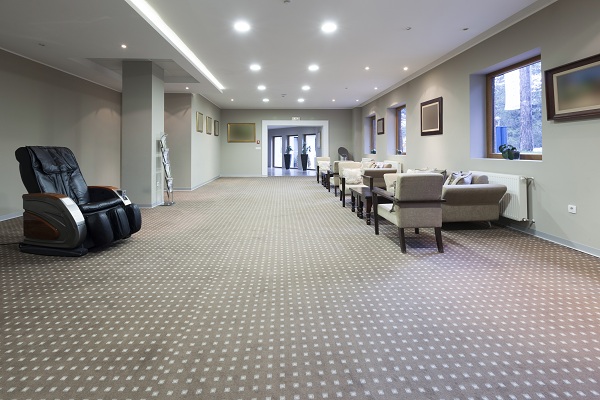 Commercial carpet cleaning is a slightly different proposition than cleaning carpets at home. Companies spend millions of dollars on carpeting, upholstery, leather, oriental, and area rugs as part of their overall image. Poor maintenance can adversely affect that professional image, waste thousands of dollars in misdirected cleaning costs, reduce product performance, and accelerate the need for replacement. Carpeting in an office or commercial space reflects the image of a business and presents a positive professional environment to your customer. Regular carpet cleaning Ft Myers of a professional environment will also require periodic maintenance of the carpets to keep them looking fresh and clean and extend its life. Carpet in a business should be cleaned on a regular basis to match the amount of traffic it receives day after day.
For more than 15 years, Hammerhead Cape Coral Carpet Cleaning has maintained an aggressive research and development program. As a Cape Coral carpet cleaner, we understand how carpets and fabrics wear and stain. We know there are many different types of fibers and textiles in the commercial environment. With regular cleaning, our Cape Coral carpet cleaner can also offer periodic maintenance that suits the needs of your office. In addition to cleaning carpet, a professional Cape Coral carpet cleaner can undertake cleaning of all types of floors. These services include wood floors, VCT tile, ceramic tile, and other hard floor surfaces. When combined with regular maintenance, your commercial Cape Coral carpet cleaning rates are of great value for the money, because they prevent the necessity of having to replace carpets sooner than expected.
Hammerhead Ft Myers carpet cleaning understands that every business is unique and can design a maintenance program especially for your company. Our Promise Is Simple: We'll provide you with the highest quality Cape Coral carpet cleaning available and a complete dedication to servicing your facility. We'll identify your cleaning needs and exceed your expectations. For a one time service or maintenance program, call a Cape Coral carpet cleaning office today.
Commercial Carpet Cleaning in Fort Myers and Cape Coral
Fort Myers and Cape Coral of Florida strive to protect the environment, and Hammerhead Cleaning Services, Inc uses commercial carpet cleaning Ft Myers techniques that are in harmony with this goal. If you have been looking for a Cape Coral carpet cleaner who thoroughly cleans commercial carpets while using eco-friendly products then look no further. Hammerhead's Cape Coral carpet cleaning services surpass all competitors. Our commercial Fort Myers carpet cleaning methods produce superior cleaning results, while each Cape Coral carpet cleaner performs to the best of their abilities. Our commercial Cape Coral carpet cleaning services are affordable and effective. When you receive professional carpet cleaning Ft Myers, not only will the appearance of your carpets improve, but we will also be creating a safer environment for you and your employees. Commercial Fort Myers carpet cleaning by Hammerhead Cleaning Services Inc will remove harmful allergens from your place of business by thoroughly cleaning your commercial carpets.